Stigmatisation of Feminism as Gender Ideology: A Key Element of Right-Wing Populism in Hungary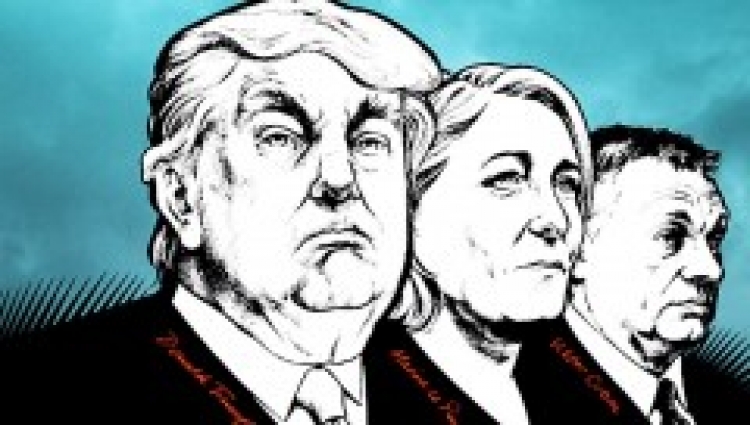 April 2018
The stigmatisation of 'gender' as the main category of feminist ideology has become a central element of state political discourse in Hungary since 2010. In my talk first I shall identify the three junctures of meaning-making since the system change in 1989 that have crystallized into discourses of 'gender ideology' and 'gender-craze' of right-wing populism. Then I shall move on to reflect on the specificities of these changes and develop a model of polivocal meaning that goes beyond the post-structuralist understanding that all meanings should be ideological – a position that is counter-effective for feminist knowledge and movement alike. I shall argue that without such a move there is no epistemological ground left for feminist scholarship and movement to reclaim gender as the key critical category of analysis that may expose unequal relations of power. At this point, my talk is also open-ended in that it will be eventually framed within the results of the parliamentary elections on April 8th, 2018.
Please, read all details about the lecture by Erzsébet Barát in Ukrainian on our website or on the Facebook.
Erzsébet Barát is an Associate Professor of Linguistics and Gender Studies, in the Institute of English and American Studies, University of Szeged, Hungary, and at the Gender Studies Department, Central European University, Budapest. She earned her PhD at Lancaster University, UK in 2000. She is founding Editor-in-Chief of TNTeF: Interdisciplinary Gender Studies (http://tntefjournal.hu/en/index.html), the only Hungarian peer reviewed e-journal publishing feminist scholarship. She is also a member of the Editorial Board of Feminist Critique, the trilingual (Ukrainian, English, and Russian) East European Journal of Feminist and Queer Studies. Her major field of research interest and teaching is critical studies of discourse and/in the media, the discoursal articulation of identity from within the intersection of gender and sexuality, language ideologies, theories of gender, sexuality and their dialectic relationships with the ideological inflections of other social/cultural distinctions, such as race, ethnicity, class, religion, bodily abilities. Her publications are available at: https://vm.mtmt.hu/search/slist.php?lang=0&AuthorID=10022254&jelleg=1,2,3,4,5,6,7
Picture by David Parkins.
Print