The "Feminist Critique" Journal Invites Book Reviews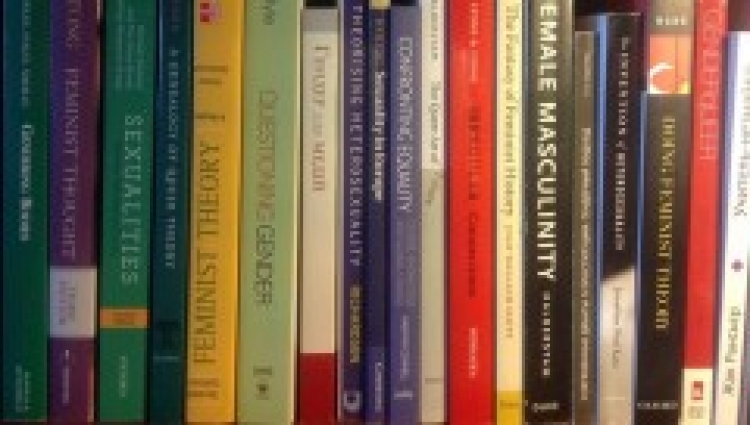 March 2017
The "Feminist Critique" Journal invites book reviews for publication. We are especially interested in reviews of the following books but reviews of any other books related to the journal's agenda are welcomed! Please sent your review at feminist@krytyka.com. (Read in Ukrainian, English, Russian).
Соломатина Ирина, Шпарага Ольга, Гапеева Вольга, ред. 2015. Феминистская (арт)критика. Каунас: Taurapolis.
Ahmed, Sara. 2017. Living a Feminist Life. Durham: Duke University Press Books.
Atanasoski, Neda. 2013. Humanitarian Violence: The U.S. Deployment of Diversity. Minneapolis ; London: University Of Minnesota Press.
Bakshi, Sandeep, Suhraiya Jivraj, and Silvia Posocco, eds. 2016. Decolonizing Sexualities: Transnational Perspectives, Critical Interventions. Oxford: Counterpress.
Bell, David, and Jon Binnie. 2000. The Sexual Citizen: Queer Politics and Beyond. Cambridge, UK : Malden, MA: Polity.
binaohan, b. 2014. Decolonizing Trans/Gender 101. biyuti publishing.
Fraser, Nancy. 2013. Fortunes of Feminism: From State-Managed Capitalism to Neoliberal Crisis. Verso Books.
Haritaworn, Jin, Adi Kuntsman, and Silvia Posocco, eds. 2015. Queer Necropolitics. Routledge.
INCITE! 2017. The Revolution Will Not Be Funded: Beyond the Non-Profit Industrial Complex. Reprint edition. Durham: Duke University Press Books.
Kováts, Eszter, ed. 2016. Solidarity in Struggle - Feminist Perspectives on Neoliberalism in East-Central Europe. Budapest: Friedich -Ebert-Stiftung.
Kuntsman, Adi. 2009. Figurations of Violence and Belonging: Queerness, Migranthood and Nationalism in Cyberspace and Beyond. Peter Lang.
Lykke, Nina. 2010. Feminist Studies: A Guide to Intersectional Theory, Methodology and Writing. Taylor & Francis.
Lykke, Nina, ed. 2014. Writing Academic Texts Differently: Intersectional Feminist Methodologies and the Playful Art of Writing. Routledge.
Mizielinska, Joanna, and Robert Kulpa, eds. 2011. De-Centring Western Sexualities: Central and Eastern European Perspectives. Ashgate.
Mohanty, Chandra Talpade. 2003. Feminism Without Borders: Decolonizing Theory, Practicing Solidarity. Duke University Press.
Riggs, Damien, and Elizabeth Peel. 2016. Critical Kinship Studies: An Introduction to the Field. New York, NY: Palgrave Macmillan.
Spade, Dean. 2011. Normal Life: Administrative Violence, Critical Trans Politics and the Limits of Law. Brooklyn, NY: South End Press.
Stella, Francesca, Yvette Taylor, Tracey Reynolds, and Antoine Rogers, eds. 2015. Sexuality, Citizenship and Belonging: Trans-National and Intersectional Perspectives. Routledge.
Print