Call For Submissions to Special Issue of "Feminist Critique"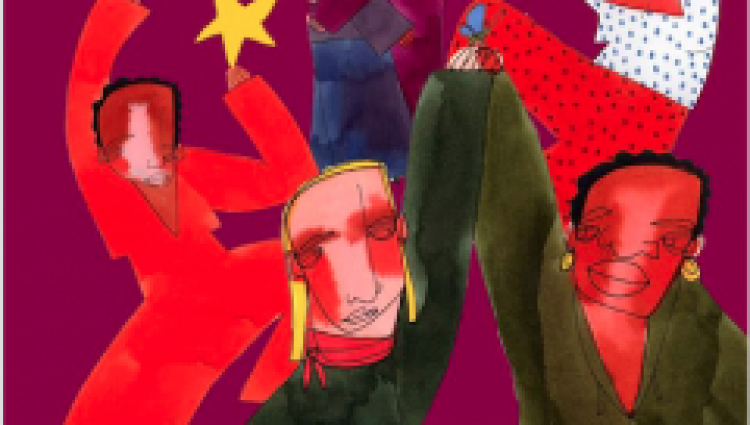 January 2018
Dear friends!
We invite you to participate in a volume "Fucking solidarity: Western hegemonies and post-Soviet queer critique" in a special issue of the "Feminist Critique" journal.
If you are a queer person*, have feminist views and you have something to say about post-Soviet space, and moreover, about solidarity and the "West", then we are with you! And, maybe, you are also with us?
With this special issue, we strongly build on and include the critique of people from the (real and imaginary) post-Soviet space, who live their lives queerly – through creativity, activism, academic writing or otherwise. We want to rethink and reframe knowledge production in/from/about post-Soviet/post-socialist/post-colonial spaces within a respectful dissensus framework. We are critical of academic positions of power and know very well that academic "queer" or "feminist" is often different from activist "queer" or "feminist", and will never fully describe the forms of existence/resistance practiced by people. Similarly, we value the power of creativity and art to critically reflect existing reality, imagine, inspire and co-create forms of existence.
In the face of economic crises, war conflicts and neoliberal right turns it is important for us to question Western theories and practices, as well as Russian coloniality/imperialism on the post-Soviet space, and look at our local experiences. We do not seek to find universal concepts and ideas but discuss multiple approaches to complicated interconnections of solidarity, space, time and power. To be (simultaneously) similar and different, privileged and disadvantaged, illegally illegitimate and lawfully legit, included, rejected, hated, tolerated, celebrated, despised, praised – kwir, квiр, квир and other (im)possible worlds. 
We want to discuss personal, activist and research experience, to share our stories and ideas. We want to search together for the ways of mutual support and solidarity, and to develop strategies of resistance to patriarchy, cisheteronormativity and other forms of oppression. We want to see and hear each other's stories, in order to be stronger together and understand how to better (not) support each other – as solidarity is difficult to build and easy to fuck up.
We are a small collective of queer people who were born and grew up in former USSR republics, and also allies from the Western space. We are white, without disability, with higher education, and most of us are migrants, and we are studying and/or working. We live on the border of genders, sexualities, nationalities, languages, citizenships and we believe in the idea of solidarity, no matter how hard we are trying to fuck with it.
Feminist Critique: East European Journal of Feminist and Queer Studies is a scholarly peer-reviewed open-access journal that publishes materials in three languages: in English, Russian, and Ukrainian. Please send your proposals in any of these languages. We welcome texts, academic and not, and creative works that resonate with the theme of this issue. We are open to any formats, important for you.
*In our collective and beyond it we thought for a long time, what this foreign term "queer" means for us and who is this is this "queer person" we write about in the first paragraph. We understand that "queer can be different and can be understood differently, and that there is a critique of the usage of this word in relation to the post-Soviet/post-socialist space. Yet, we decided to work with this term and use it as a code for all those who don't inscribe themselves and are not put by the society into the cisheteronormative confines, who subvert the notions of gender/sexual roles, and are partisans in their ordinary life against transphobia, lesbophobia, homophobia, biphobia and other shit.
Technical info
Guest  editorial team: Liza Belorusova, Masha Neufeld, Siajvo, Katharina Wiedlack, Tania Zabolotnaya
We accept non-academic contributions (not peer-reviewed) with a length of 5,000-7,000 words and academic texts that will go through peer-review process with a length of 7,000-10,000 words. We also invite artworks and visual materials.
Deadline for abstracts: 14. February 2018
Letter of acceptance/rejection: 28. February 2018
Deadline for 5,000-7,000 words articles and other materials: 21. May 2018
Deadline for 7,000-10,000 words articles: 28. May 2018
Send to peer review: 18. June 2018
Peer review: 8. September 2018
Sending out requests for revision: 21. September
Deadline for revisions: 21. December 2018
Journal languages – Ukrainian, Russian, and English.
Homepage of the conference on solidarity and the post-Soviet space (September 2017) http://qp8.univie.ac.at 
Print