© 2020. Redistribution of materials from "Feminist Critique" website and journal is allowed provided that the reference to "Feminist Critique" is included and the purpose of reprinting is non-commercial. Any commercial use of Feminist Critique publications and/or their parts is restricted.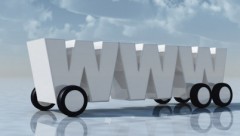 December 2016
The editors-in-chief of "Feminist Critique", together with "Krytyka", are happy to announce the launch of the journal's website http://feminist.krytyka.com [1].
Enjoy your reading and submit your writing for publication!