© 2021. Redistribution of the materials from the "Feminist Critique" website and journal is permitted, provided that the reference to the "Feminist Critique" appears and the purpose of reprinting is non-commercial. Any commercial use of the publications or their parts is prohibited.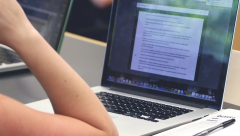 October 2016
Feminist Critique: East European Journal of Feminist and Queer Studies is a new scholarly peer-reviewed open access journal that publishes papers in English, Russian, and Ukrainian. We aim to provide a platform for the exchange of the ideas in the sphere of critical knowledge and encourage debates on socially important issues related to East European region among global scholarly and activist communities.    
Feminist Critique is inviting submissions on a rolling basis on the broadest range of topics from scholars that have, however, feminist and/or queer-theoretical positionality. We especially encourage to submit materials written from multiple interdisciplinary perspectives, including but not limited to postcolonial and post-Soviet studies, critical race studies, transgender studies, crip studies, post-human studies, critical study of capitalism, nationalism, citizenship, migration, and issues of belonging.
The journal invites two different categories of submission - articles and reviews:
(i) Articles (5000 -10 000 words) are externally double-blind peer reviewed.
(ii) Reviews of books, films, exhibitions and events are invited in two possible formats: informational (up to 1000 words) and analytic (3000 - 6000 words). Both are subjects to editorial review.